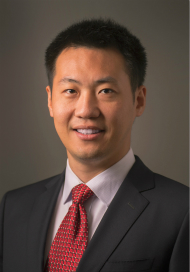 Publications
In chronological order |
Google Scholar
|
DBLP
Journal Papers
Conference Papers
Workshop Paper
[W3] Multifaceted Event Analysis on Cross-Media Network Data by D. Wang, M. Jiang, X. Wang, N. Chawla, and P. Brunts. International Workshop on Heterogeneous Networks Analysis and Mining (HeteroNAM) at ACM Conference on Web Search and Data Mining (WSDM), 2018.
[W2] Integrating Knowledge from Latent and Explicit Features for Triple Scoring—Team Radicchio's Triple Scorer at WSDM Cup 2017 by L.W. Chen, B. Mangipudi, J. Bandlamudi, R. Sehgal, Y. Hao, M. Jiang, H. Gui. The 10th 10th ACM Conference on Web Search and Data Mining (WSDM) Cup Notebook Papers, 2017.
[W1] Catching Social Media Advertisers with Strategy Analysis by M. Jiang. The First International Workshop on Computational Methods for CyberSafety at ACM International Conference on Information and Knowledge Management (CIKM), 2016. [bibtex] [slides]
Book Chapters
Software Demonstrations
LifeNet: A Structured Network-Based Knowledge Exploration and Analytics System for Life Sciences by X. Ren, J. Shen, M. Qu, X. Wang, Z. Wu, Q. Zhu, M. Jiang, F. Tao, S. Sinha, D. Liem, P. Ping, R. Weinshilboum, J. Han. Annual Meeting of the Association for Computational Linguistics (ACL), 2017.
Visualizing Heterogeneous Information Networks in DBLP Sample Data by M. Jiang. How does academic research of Tsinghua Social Media Lab evolve over time? Discovery from affiliation-author-paper-venue-word data of their publications.
Flexible Evolutionary Multi-faceted Analysis for Dynamic Behavioral Pattern Discovery (KDD 2014) by M. Jiang, X. Xu. (1) How does academic research of Professor Jiawei Han change? (2) How do Weibo users mention (using "@") their idols (@superdan, etc.) in their tweets?